Ted Thorsen | Reusable Packaging Containers and Material Handling

---
---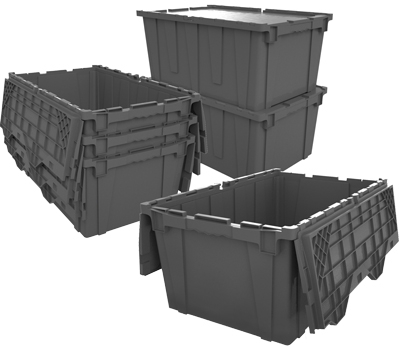 Spotlight:
Attached Lid Distribution Totes
Ted Thorsen has the best attached lid totes, at the best price.
These reusable packaging solutions reduce waste and are a favorite of both shippers and retail stores. Great for split-pack distribution, storage, and general organization, plastic attached lid containers are essential to the operations of many businesses. In addition to the savings produced by their durable construction and longevity, their lightweight design and nesting capabilities help reduce return shippping costs — making them the ideal solution for value-focused operators.
We've got totes in various sizes, colors, and price ranges, starting at only $9.50. Shop today!
Click here to see our full range of Attached Lid Totes.
---

Need Help?
Our team is ready to answer any questions and help you find the perfect solutions. Contact us today.
888-875-6293
(Monday-Friday, 8 a.m. to 5 p.m. EST)